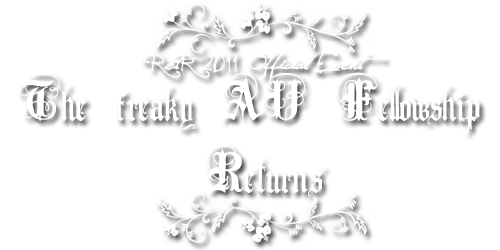 "The world is changed. I feel it in the water. I feel it in the earth. I smell it in the air. Something stirs in the East… Wait…Wha-?" said Galadriel as she looked into her Mirror while she was reciting her famous quote at the beginning of the Fellowship of the Ring – the first movie from a famous trilogy. "What in Eru's name is that?!"

---------------------------

"Really? This is rather unusual" said Gandalf. "Thank you for the information. I shall refer to the White Council immediately." Gwahir nodded. Then he spread his magnificent wings and flew away.

---------------------------

"What an unpredictable turn of the events!" Saruman covered the Palantir and turned around. His steps echoed between the solid stone walls of the tower Orthanc. He was sure that even the Dark Lord would be surprised by such turnout. He needed to think how to take advantage of the situation.

---------------------------

Into the heart of Mordor – the plateau of Gorgoroth, raised high Barad-dur, the steel fortress of the Dark Lord Sauron. His flaming Eye was fixed on something. Something he had not foreseen in his plans. Something of unexpected nature and he intended to observe it very closely.

---------------------------

Indeed something extraordinary has occurred in Middle-earth. A mass energy field has gathered around various locations in Middle-earth – Hobbiton, Rivendell, Lorien, Edoras, Minas Tirith, Minas Morgul. If mysterious race of physicists had ever dwelled the realms of Middle-earth they'd suggest that such great amount of energy would upset the balance of the space-time continuum, creating a portal between two worlds…And they'd be right.

"Alright, boys and girls! We're in the game!" said Elenthari with a triumphant look on her face. "Welcome to Middle-earth!"

It took years of studies, experiments and expensive equipment to achieve the scientist's ultimate dream – to create a real portal between two worlds and to explore an alternative universe (an achievement, worthy for a Noble Prize, don't you think?

)…
Well, actually not. It took like buying a ticket to visit CERN's Laboratory in Switzerland, losing your tourist group, entering the wrong room, spilling coffee over the Large Hadron Collider's controls and causing a great boom. But that's another story.

However the fact is that a portal, connecting our world with Tolkien's has been created and it allows Tolkien's fan all around the world to enter and explore the amazing universe of Middle-earth and it's inhabitants. For free at that.

---------------------------
Hey everybody! I guess you all wonder what's this crazy thread is about.

Since today's the start of this year's RotR we present to you
The Freaky AU Fellowship
RPG. Some of the older members may remember that we've had such RPG few years ago. But in the spirit of AU's Revival this year I though: "Why not bring back the old skeletons from the closet?". I, personally used to have a lot of fun with this RP, and I wanted to share this experience with the members of our lovely forum as well.

But enough with my sentimental blabbing. Let's discuss the details of this RP, shall we? =)
Plot:
So, the plot is very simple. We've come to explore Middle-earth during it's Third Age, meet our favourite characters, to visit our favourite locations. With other words – to cause ruckus in Tolkien's universe.

We can "invade" from different locations (the highlighted ones). Each participant can choose from where he'll/she'll enter in Middle-earth. After that until the end of RotR you're free to roam Middle-earth.

I was thinking that at the end of RotR all of the participant should gather to the Grey Heavens, from where we'll depart from Middle-earth.
Characters:
Well, special characters are not needed. Just
be yourself
. That's what this RPG requires.

Rules:
1.You know the standard ones, so please follow them
2.NO taking over other RPer's character without his/hers permission (except in cases like: not here for.., I won't able to post for a while, if we are moving too slow)
3.You can use equipment, which isn't typical for the LotR universe.(like cell phones, cameras, marshmallows, flying carpets, super sonic trainers etc,etc

)
4.Please spellcheck before posting:just to avoid misunderstanding.
5. And the most important rule - have fun

CAUTION:
This RP totally has no sense. It's meant to be funny and unlogical. So don't be surprised that instead of sword fighting, you witness a duel with light-sabers for example.

Participants:
When you sign up for the RP just tell, where would you like to start exploring Middle-earth. For facility's sake, here's a map:
click here
Elenthari – start point Minas Morgul
Amara - start point Mirkwood
Lembas - start point Minas Tirith
Anduril Vanlhach - start point Edoras
Eruraina - start point Edoras
Naerwen - start point Minas Tirith
Aranel Faelwen- start point Lorien
Zimraphel - start point Rivendell
Harthad - start point Rivendell
Anduril - start point Bree
---------------------------
So that's it for now. If you have any questions, just PM me or post them here. =)