LOTR Quote Contest
Round Four
Quote:
Courage is found in unlikely places.

- Gildor,
The Fellowship of the Ring
Rules:
+ For shorter quotes, the graphic should contain the entire quote. If it's longer, like a paragraph quote or a poem, then you should try to use as much of it as you can, but it doesn't have to be the entire quote.
+ Since they're all LotR quotes, you don't need to add a tag that says "-J.R.R. Tolkien" or "-Gandalf" at the end.
+ Make sure that the font you use is readable!
+ For this contest, the graphics will be blends, since they're the easiest to put words on. The size is up to you, but it should be between 600x400 and 800x600 pixels.
+ Each person is allowed ONE entry.
+ Be creative!
+ Due date is currently set at
August 30th
, but I can extend it if people need a little more time.

Round 3 Awards:
[links to entries next to awards]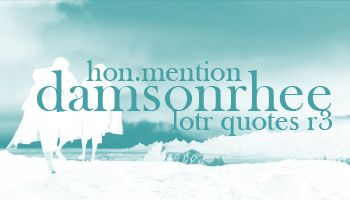 Entry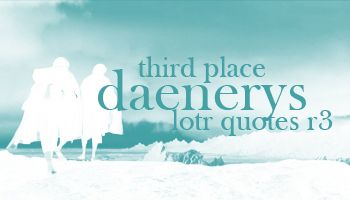 Entry
Entry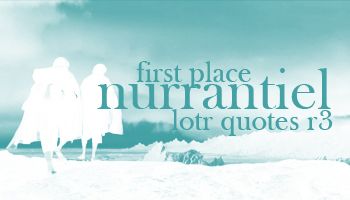 Entry