Part One, which looks at Blending is
here
Well my pretties as promised here I am to complete my step by step of
this Banner
In this Tutorial I'll show youy how I went from this:
To This:
1-
First I sharpened my image- sharpening is always a crucial part to me as I like all my graphics to look crisp. I then added a border (normally a step I would do last, but I accidently merged it to the base image!) to add my border I selected everything
(CTRL+A
) then chose the
rectangle selection tool
and
right clicked on the Canvas
then selected
stroke
. My settings were
Size: 1PX, Colour: #ffffff, Location: Centre
2-
Then I grabbed this texture by People Machines(site dead):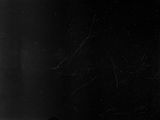 I pasted it on a layer above my base image and set it to
Screen
3-
Next I began the colouring- to do this I made a new layer and flood filled it with
#180438
and set the Blend mode to
Exclusion 100%
Then I made another new layer, flood filled with
#fff99d
, I changed the Blend mode to
Soft Light 50%
Then I made a 3rd new layer & flood filled it with
#8dcff3
and set the Blend mode to
Colour Burn 50%
The Colour Burn Layer left my image looking too dark, so I took my eraser (
Size 170, Hardness 0
) and erased the areas over the Shire & Sam's face.
4-
Finally I got to my favourite bit- Selective Colour. Here I made a Selective Colour Adjustment layer and set it like so:
Reds:
Cyan:-100
Magenta: +19
Yellow: +25
Black: +20
Yellows:
Cyan: +40
Magenta: -21
Yellow: +100
Black: 0
Neutrals:
Cyan: 0
Magenta: +6
Yellow: -9
Black: +3
My aim was to bring out the yellows and greens to give the lighter areas a vivid dreamy look, whilst darkening the blues in the centre to make the centre seem darker
5-
Finally I added my text- I used
DaunPenh in #ffffff
which came as a default font on my PC (Times new Roman is very similar!). Then I added an underline& my signature using the Pencil tool
Size 1px
again in white
& hey Presto We're done!
I hope that this tutorial was helpful to some people. Feel free to share you outcome if you try it (I'd love to see!). Or if you have any questions & or constructive criticism on my techniques or graphics or tutorial writing let me know