First of all Welcome to A-U forums! My name's Jasmine.. I hope to see you around!
Second to put banners you have to put them between
[ img]
tags like this:
Code:
[img] The banner's URL goes here[/img]
You put the banners
URL
between those tags so it'll look like this:
Code:
[img]http://img.photobucket.com/albums/v305/0xJasminex0/yassmin2.jpg[/img]
Now the sparkle names are done by some members for free just go -
here
- and start a new topic requesting a glitter name.
There you go I hope that helped you if you;ve got more questions feel free to ask!
-Jasmine
_________________
<center>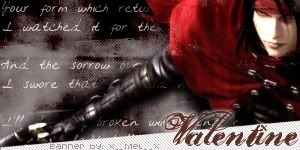 Status:
Suffering from a slow internet connection. =P</center>